Blade Irons vs. Cavity Back Irons – what's the difference? These two terms get thrown around a lot and are sometimes used interchangeably.
This is actually incorrect and after reading this, you have my permission to correct anyone you see misusing these titles.
Until the early '70s, all irons were blade irons.
It wasn't until Karsten Solheim created a perimeter weighted iron under the name PING that this breakthrough in technology was introduced to us. And we haven't looked back since.
With so many different blade irons and cavity back irons available, we first must start with the differences between them before we can go shopping for one.
In this article, we'll cover:
Overview Of Blade Irons vs. Cavity Back Irons
4 Differences Between Blade Irons vs. Cavity Back Irons
Which Handicap Levels Benefit From Each?
The Best Cavity Back And Blade Irons
Let's get into it.
Overview Of Blade Irons vs. Cavity back.
These are two very broad terms so it's important to know just how different these clubs are from each other.
The easiest way to distinguish between these two iron types is that cavity back irons provide more forgiveness and blade irons provide more feel.
You'll find blade irons in the bags of better players since they have less worry about missing the sweet spot.
Amateurs can take advantage of a cavity back design to make their mis-hits more playable. There are varying degrees of cavity back designs, whereas blade irons are all very similar looking.
Blade Irons vs. Cavity Back Irons: 4 Differences
These are the most prominent features to consider before clicking the 'Buy Now' button.
1. Feel
For a better feel, blades are much more preferred.
This gives you more precise information from each shot so you know exactly what happened and how to correct it. Hitting the sweet spot on this type of club is the best feeling in all of golf. You know exactly when you've done it and it feels that much better as it's harder to do.
There are many types of cavity back irons but some designs provide an excellent feel that's akin to blades.
A forged cavity back iron can look very similar at address but have a much larger sweet spot. The reason some pro players pass on this is that they want to know when they missed the sweet spot.
2. Control/Workability
Depending on your style of play, you may want more control over the spin of your ball.
Some players, such as Bubba Watson and Justin Thomas, like to shape their shots more and require a club that will help them do that easier. Blades provide the most control over your ball flight due to their precision.
Cavity backs have bigger sweet spots, meaning they are programmed to send the ball in one direction: straight. While you may be able to work a draw and a fade every so often, they are not equipped to handle different trajectories on command.
A blade iron has so much of its weight directly behind the face that it creates sidespin easier. This is either a good thing or a bad thing depending on what kind of golfer you are.
3. Forgiveness
When it comes to blade irons vs cavity back irons, this is the category that cavity backs win every time.
Recently, this theory has been taken to the extreme in game-improvement irons. The science supports that by putting weight around the perimeter, your off-center strikes will not be so detrimental.
This design feature turns the face into a trampoline rather than a sledgehammer. Some companies have taken this further by lowering the center of gravity and widening the sole. Both methods help to increase forgiveness even further.
The only downfall to this type of club is the lack of feel so it's hard to tell where you made contact. If you can't tell where you made contact then it's tough to improve and have beneficial practice sessions.
4. Longevity
Getting a new set of irons is a momentous and expensive endeavor. Ensuring you get the right one will set you up for years of pleasurable rounds of (hopefully) low scores. Cavity back irons are the top choice for players who want to have their set for a long time.
This isn't because blade irons break down, become less effective, or change in any way, but rather it's the player that changes. Even if you're good enough to play with blades now, will you still appreciate them if you don't golf as much?
This is one of the main downsides of blade irons vs. cavity back irons.
Life can change fast and I've had students who bought a set of blades, then a year later had a child and barely used them. Fast-forward 4 years when they are starting to get back into the game and they see that unless you maintain a high level of play, blades are tough to use.
Which Handicap Levels Benefit from Blade Irons Vs. Cavity Back?
Now you know a little about the pros and cons of blade irons vs. cavity backs, which one should you be using?
#1: High-Handicap Golfers
High-handicappers will benefit from cavity backs and more specifically, 'game-improvement' irons.
These were first introduced more than 40 years ago by PING and now almost every company offers a line of game-improvement irons. These will exclusively be cavity back and you should choose one with a low center of gravity and a slight offset.
#2: Mid-Handicappers
Mid-handicappers will still benefit from cavity back but you can demand more feel from your design options.
Choose a cavity back iron that feels comfortable and allows you some shot manipulation. You can even experiment with a combo set so you get a maximum feel on short irons and maximum forgiveness on longer irons.
#3: Low-Handicappers
Low-handicap golfers will see the best results with blade irons.
This assumes you hit the sweet spot almost all the time and like to work the ball in both directions. There are lots of low-handicappers who play cavity backs because they have skilled putting or exceptional drives. But if you're like a surgeon with a 7-iron in your hands then you're going to want a razor-sharp scalpel and not a blunt butter knife.
What are the best cavity back and blade irons?
Cavity backs come in many shapes and sizes, so here are two cavity back irons and one blade iron to represent the three general levels of handicaps depending one what level you play at.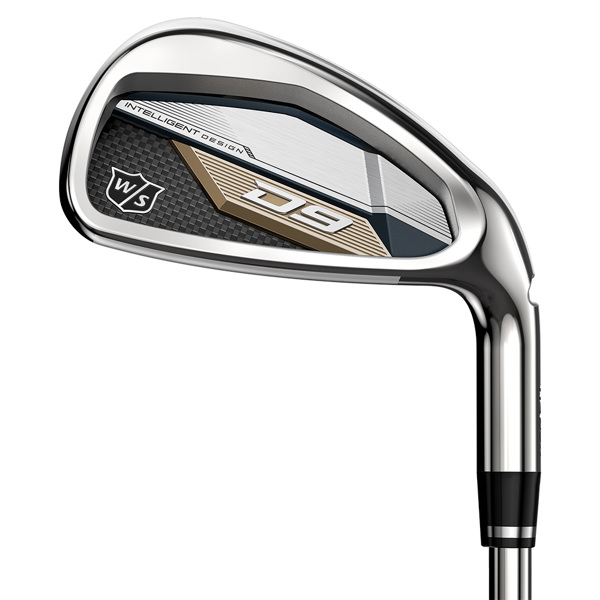 This cavity backed iron has an excellent forgiveness due to the perimeter weighting but also the lowered center of gravity. This means that even if you hit towards the middle of the ball, it will still come off at a high launch angle and prevent you from drilling it straight across the green.
These are the closest you can get to blade irons while still retaining some forgiveness. Callaway has placed a tungsten weight right behind the face which provides more forgiveness without giving up much feel. The look at address even mimics blades and these forged irons are made to work the ball in any direction.
These are the Bugattis of forged blade irons. Most golfers will agree that Mizuno makes some of the world's best irons, but these are the best of the best. Forged in their factory in Japan, these provide the most accurate feedback without any vibration. You're able to identify exactly where you struck the ball and what it's going to do. Working the ball around corners is effortless if you know what you're doing with these high-performance blade irons.
6 Iron Terms You Should Know
Muscle Back — Irons that are fully weighted behind the face
Forged — Refers to a building technique where the head of an iron is made from one piece of steel
Perimeter Weighted — used to describe cavity back irons where the weight has been moved from the center to the perimeter of the clubhead
Game Improvement Irons — used to describe larger cavity back irons where the weight has been carefully placed to lower the center of gravity and maximize the area of the sweet spot
Combo Set — This is a set of irons that uses cavity back in the longer irons and muscle back in the shorter irons
Offset — When the shaft of an iron is installed slightly ahead of the face, that's called an offset iron. Its purpose is to help square the clubface at impact to prevent slicing.
Having the Correct Clubs is Only Half The Battle
Once you're set with the right equipment you can compound your improvements by implementing a few simple changes to your swing.
Learning how to hit a draw is one of the most useful shots in golf and once you get it, you can start shaping the ball in any direction you like. Read more below!